---
My Dress!!!

And this is my new tiara and ribbon-trimmed veil. I will wear the veil over my face for the ceremony like in the 2nd picture.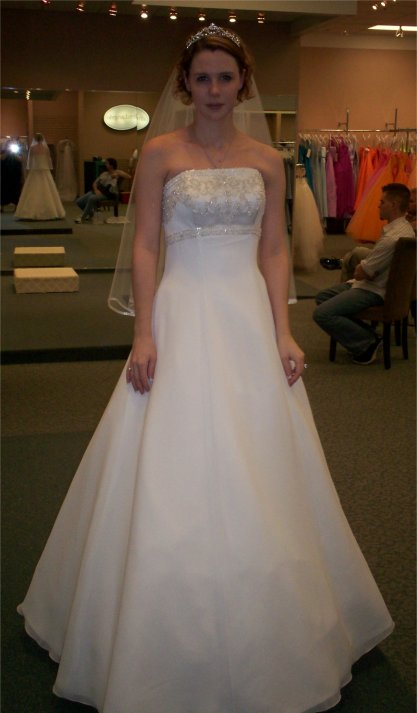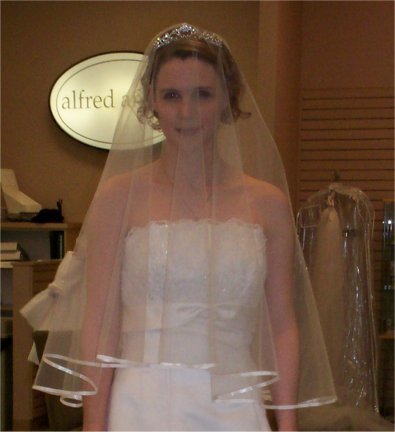 ---
Sherry, my Matron of Honor is going to let me borrow the beautiful necklace she wore at her wedding in 2004
(something borrowed!)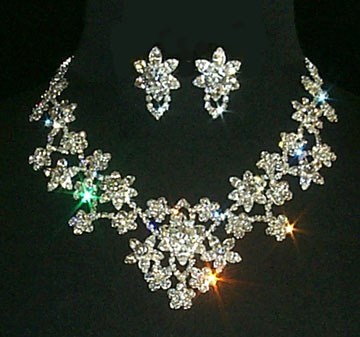 ---
I will have both a Matron and Maid of Honor and they will be both be in a basic black long skirt with jacket and shell like below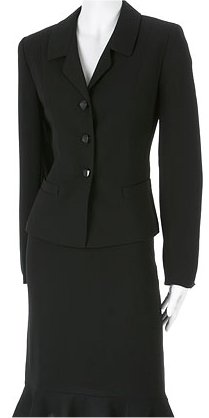 ---
Myself and Sherry, my Matron of Honor made my bouquet, the Matron and Maid of Honor bouquets and Allison's wrist corsage that she will wear while walking my son, the ringbearer, down the aisle. The bouquets and corsage have red roses with white ribbon and accents, as do the groom and groomsmen's boutaineers. I will have pictures of the final product coming soon, but here is an example of what I like: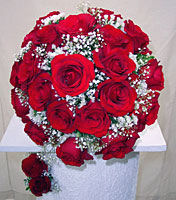 ---
We are going to be having a BBQ reception at our new home! (pictures of our new home coming soon)



---
We are going to be incorporating a unity candle ceremony. (pictures of the candles coming soon) And below are some of our favor choices including:
rose petal soap
a boxed heart-shaped candle with a lovely poem
bells, bubbles, and bird seed for our send off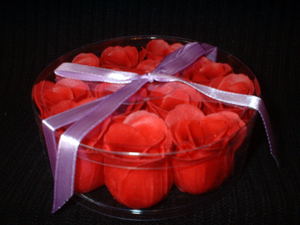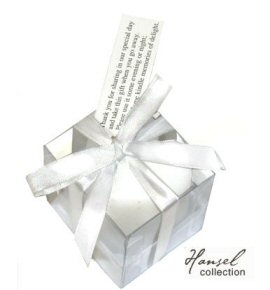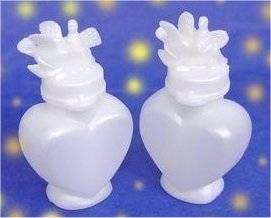 ---
Our invitations...except they will have a white bow at the top.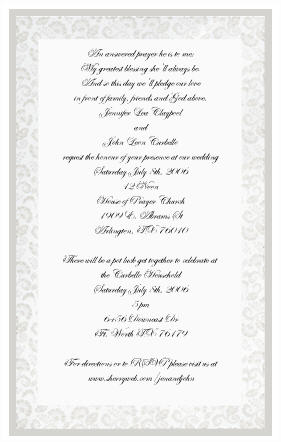 ---
MY RING!! Isn't it gorgeous!!!!!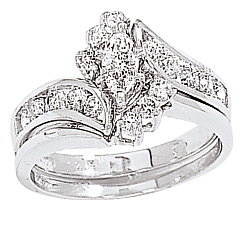 Here is what John's ring looks like.