Our Family
We had our new son Jaden on December 7, 2006!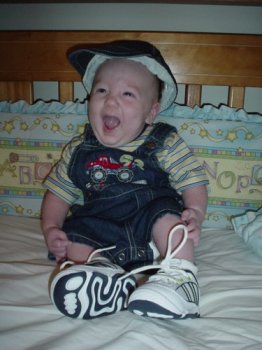 Click here for our family web site.

Click here for our previous site for Jaden.

Click here for our MySpace site


Chandler was born on October 13th, 2001 by a pure miracle. He is a true blessing from God and we are so thankful that he is a part of our lives. He is very excited about our wedding day and tells me all the time that he can not wait for the wedding because he wants to "see mommy look like a princess."

He has brought so much into our lives. When I look into his eyes, I can see his sweet innocence, charm, laughter, tears, excitement and so much more. He tells me every day that we are a "Happy Family" and we plan to stay that way as the three of us start our new lives together as one September 9th, 2006.